Swiss-Water Decaf Subscription
Regular price
$28.00
/
---
Never Run out of Coffee again. We deliver to your door once a month, twice a month or every other month so that you never miss a day without enjoying Neighbourhood Coffee. 
Let us know what you would like and someone in our family will contact you to review the details of your order and to set up a recurring payment for the subscription.
About our Swiss-Water Decaf
Many people are either trying to reduce their caffeine or they simply can't consume caffeine for a variety of reasons. But they still want a great cup of coffee. While some people would have you believe that you can't find a good cup of decaf coffee, we can tell you that those people are simply wrong. 
Our process starts with one philosophy: a passion for crafting amazing decaffeinated coffee. Starting with small batches, we remove caffeine in a gentle, 100% chemical free process, so that whether it's morning or night, you have the option of enjoying your favorite coffee without the caffeine. Because when you love coffee as much as we do, what you take out is just as important as what you leave in. Swiss Water® Process.
We value community and that's why we support SKETCH, a community arts initiative nurturing the talents of marginalized youth through the arts.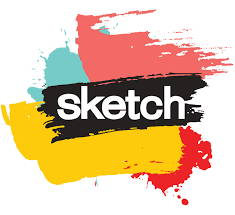 We are donating 10% of net profits directly to SKETCH as well as working with their community to find other opportunities to co-create new products and showcase the great work they are doing in the community. By purchasing any product from Neighbourhood Coffee, you are helping SKETCH to build more opportunities for youth in our community.
The Artist: Melissa Archer
I'm a passionate, Visual Storyteller who has diplomas in both Graphic Design and 3D Animation. I have experience in a variety of different industries. I am a multi-disciplinary designer who specializes in Visual Identity, Print Design, Typography, Lettering, Illustration, and Web Design.

Neighbourhood Choice: Neighbourhood Coffee is celebrating Toronto and the many neighbourhoods that make the city a home. Creating a vibrant and diverse label was the starting point for their brand. It was important to convey themes of unity, togetherness, and a joyful city vibe. This project also included brand identity, Illustration, Facebook ads, and other designs.