Swiss Water Decaf (3/4 LB)
Regular price
$12.99
/
---
What is Swiss Water Decaf you ask?
Many people are either trying to reduce their caffeine or they simply can't consume caffeine for a variety of reasons. But they still want a great cup of coffee. While some people would have you believe that you can't find a good cup of decaf coffee, we can tell you that those people are simply wrong. 
Our process starts with one philosophy: a passion for crafting amazing decaffeinated coffee. Starting with small batches, we remove caffeine in a gentle, 100% chemical free process, so that whether it's morning or night, you have the option of enjoying your favorite coffee without the caffeine. Because when you love coffee as much as we do, what you take out is just as important as what you leave in. Swiss Water® Process.
Amazing Coffee Without Caffeine
Swiss Water® Process uses the elements of water, temperature and time to create some of the most intriguing decaf coffee. First, we start with small batches of amazing coffee and green coffee extract. Then we add local water and a dash of loving attention by monitoring time and temperature until the coffee is 99.9% caffeine free.
Want some more background?
The first successful decaffeination process was created in 1903 by mistake. Ludwig Roselius accidentally soaked his entire freight of coffee beans in sea water and discovered that it lost most of the caffeine, while keeping most of the taste. By experimenting, he and his team were able to steam the coffee beans with various acids or bases, then they used benzene as a solvent to remove the caffeine. 
Various processes evolved since then and all of them were using chemicals to extract the caffeine until 1933 when another process was developed in... Switzerland using solely water and osmosis. This process wasn't made commercially available until 1980 when the Swiss Water Process was introduced by The Swiss Water Decaffeinated Coffee Company in the beautiful Burnaby, British Columbia!
Essentially green coffee is decaffeinated without sacrificing great taste and without using chemicals. That's why we believe it to be a better cup of coffee for those who want to limit their caffeine intake. If you want great coffee and no caffeine, this is the coffee for you.
We value community and that's why we support SKETCH, a community arts initiative nurturing the talents of marginalized youth through the arts.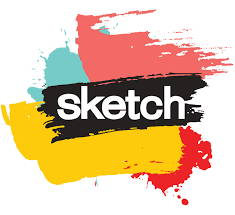 We are donating 10% of net profits directly to SKETCH as well as working with their community to find other opportunities to co-create new products and showcase the great work they are doing in the community. By purchasing any product from Neighbourhood Coffee, you are helping SKETCH to build more opportunities for youth in our community.
The Artist: Melissa Archer
I'm a passionate, Visual Storyteller who has diplomas in both Graphic Design and 3D Animation. I have experience in a variety of different industries. I am a multi-disciplinary designer who specializes in Visual Identity, Print Design, Typography, Lettering, Illustration, and Web Design.

Neighbourhood Choice: Neighbourhood Coffee is celebrating Toronto and the many neighbourhoods that make the city a home. Creating a vibrant and diverse label was the starting point for their brand. It was important to convey themes of unity, togetherness, and a joyful city vibe. This project also included brand identity, Illustration, Facebook ads, and other designs.