Organic Signature Blend Coffee Subscription
Regular price
$28.00
---
Never Run out of Coffee again. We deliver to your door once a month, twice a month or every other month so that you never miss a day without enjoying Neighbourhood Coffee. 
Let us know what you would like and someone in our family will contact you to review the details of your order and to set up a recurring payment for the subscription.
Signature Blend | Medium Dark Roast 
100% Organic, Premium Arabica Coffee using a blend of beans of   high shade grown South and Central American coffees primarily from Colombia, Peru and Guatemala. Our Master Roaster has created our signature blend to satisfy every coffee lover.
Sophisticated, energizing, silky and earthy, this is a blend that exemplifies the eclectic and diverse nature of Toronto.

From the highlands of Colombia, Nicaragua, Honduras and Peru comes a blend tailored for richness and deep flavour with a complexity that only a master roaster could capture. By selecting prime Central and South American beans we've captured an exceptional coffee experience.

We value community and that's why we support SKETCH, a community arts initiative nurturing the talents of marginalized youth through the arts.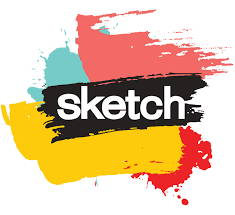 We also donate a percentage of each sale directly to SKETCH as well as working with their community to find other opportunities to co-create new products and showcase the great work they are doing in the community. By purchasing a gift box, you are helping SKETCH to continue building more opportunities for youth in our community.
The Artist: Melissa Archer
I'm a passionate, Visual Storyteller who has diplomas in both Graphic Design and 3D Animation. I have experience in a variety of different industries. I am a multi-disciplinary designer who specializes in Visual Identity, Print Design, Typography, Lettering, Illustration, and Web Design.

Neighbourhood Choice: Neighbourhood Coffee is celebrating Toronto and the many neighbourhoods that make the city a home. Creating a vibrant and diverse label was the starting point for their brand. It was important to convey themes of unity, togetherness, and a joyful city vibe. This project also included brand identity, Illustration, Facebook ads, and other designs.