Organic Original Signature Blend Coffee
Regular price
$14.99
---
Organic Original Signature Blend Coffee340g (3/4 lb)
Organic Medium Dark Roast
Roasted in small batches using a unique blend of beans, this organic roast captures the diversity of Toronto while maintaining a sophisticated, full flavour that only dedicated artisanal roasters can create. 
Sophisticated, energizing, silky and earthy, this is a blend that exemplifies the eclectic and diverse nature of Toronto.

From the highlands of Colombia, Nicaragua, Honduras and Peru comes a blend tailored for richness and deep flavour with a complexity that only a master roaster could capture. By selecting prime Central and South American beans we've captured an exceptional coffee experience.

The aroma is complex with a unique nuance of smoke, spices and flower notes. This roast provides a smooth, yet bold flavour with rich hints of chocolate and sweet molasses. The aftertaste is a full body and a gentle and rich overall cacao.  
We value community and that's why we support SKETCH, a community arts initiative nurturing the talents of marginalized youth through the arts.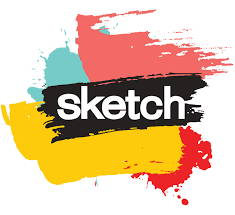 We also donate a percentage of each sale directly to SKETCH as well as working with their community to find other opportunities to co-create new products and showcase the great work they are doing in the community. By purchasing a gift box, you are helping SKETCH to continue building more opportunities for youth in our community.
The Artist: Melissa Archer
I'm a passionate, Visual Storyteller who has diplomas in both Graphic Design and 3D Animation. I have experience in a variety of different industries. I am a multi-disciplinary designer who specializes in Visual Identity, Print Design, Typography, Lettering, Illustration, and Web Design.

Neighbourhood Choice: Neighbourhood Coffee is celebrating Toronto and the many neighbourhoods that make the city a home. Creating a vibrant and diverse label was the starting point for their brand. It was important to convey themes of unity, togetherness, and a joyful city vibe. This project also included brand identity, Illustration, Facebook ads, and other designs.