Humber Reflections Medium Organic Roast Coffee
Regular price
$14.99
---
Humber Reflections Medium Organic Roast
340g (3/4 lb)
Humber Reflections | Medium Roast
100% Organic, Premium Arabica Coffee comprising a mostly Colombian bean with a small amount of Peru for balance. It helps provide a really smooth finish. 
Humber Reflections is an iconic coffee, just like the area its' named after. It's a coffee that can lead you down a meandering path of thought or let you meditate and focus to find a sense of calm and serenity.
This blend is a rich brew with maximum intensity and fullness while still revealing a clean, round, and mildly sweet flavour that balances a dash of acidy brightness. Lovers of full bodied coffee will want to cross over and explore Humber Reflections.
We value community and that's why we support SKETCH, a community arts initiative nurturing the talents of marginalized youth through the arts.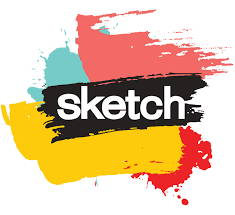 We also donate a percentage of each sale directly to SKETCH as well as working with their community to find other opportunities to co-create new products and showcase the great work they are doing in the community. By purchasing a gift box, you are helping SKETCH to continue building more opportunities for youth in our community.
The Artist: Cilla
3% of the retail sales for Humber Reflections is going to Cilla, a SKETCH artist, as a licensing fee to support this incredible artist.
"Cilla is a black queer entrepreneur of Caribbean descent based in Toronto who started doing makeup in 2014. Being unable to express herself growing up, Cilla began to use her hands to create stories and movement through art. She fell in love with editorial and fashion-based looks and how free and open it was. She began body painting and realized it would be a seamless transition incorporating patterns, shapes and odd brush strokes to the human body.
Neighbourhood Choice: I chose to illustrate the city of Toronto from the Humber Bay neighbourhood. I mixed three art disciplines together, visual arts (body painting), and photography. I decided to abstractly paint a body observing the city of Toronto and the river that leads through Humber Bay, connected to Lake Ontario because I wanted to highlight how all the cities connect one way or another. For example, Newmarket, Aurora, Richmond Hill, Markham, Vaughan, Mississauga, Brampton, Guelph, Toronto and many others all connect by the waters surrounding us whether it be by streams, rivers, or lakes keeping us together. Overlooking the waters you can see the CN Tower, the AGO, the Rogers Centre, OCADU, City Hall, the ROM, and other neighbourhood houses that makeup Toronto.

The reason I chose to incorporate body art into the photo was because the city is made up of so many different people of different cultures, genders, ethnicities and body types. Everyone plays a part in bringing life into the city from artists to musicians and entertainers, doctors, students, all essential workers, activists and many more. Looking at the city from the outside in it is very reminiscent of a free-flowing work of art that depicts movement, energy, learning and unlearning, bright colours, dark rich colours, cracks, bends, and straight and uneven lines that we all carry a part of."