Breakfast In Bed
Regular price
$59.00
---
Make someone's day special with a scented candle, freshly made pancakes drizzled in maple syrup and served with her favourite cup of artisan, organic Neighbourhood Coffee. Regular and Gluten Free options available.
Also great for Birthday's, Anniversaries or just saying I love you! 

Includes your choice of:
Two bags of Neighbourhood Coffee blends

Roasted coffee soy candle from Sara's Candles

Pancake Mix (Choice of Regular or Gluten Free)

Maple Syrup
SARA'S CANDLES: SPECIAL ROASTED COFFEE SCENT
Sara's Candles are hand poured with love using 100% soy wax, and richly scented with high quality fragrance oils from her studio in South Etobicoke.  She has been making and selling candles in stores across the country since 2016, and has been an artisan at the One of a Kind Show and Sale since 2019. 
PANCAKE MIX (Regular, Organic)
Made from Neighbour Coffee's own mix of Mom's favourite organic ingredients, these pancakes are sure to delight the kids and surprise Mom with the fluffiest pancakes she's ever had. We have worked hard to create a recipe that will top the best pancake experience you've ever had and create a morning that the family will remember.
Quantity: 8-10 pancakes
Ingredients: Organic Flour, Organic Sugar, Baking Powder, Baking Soda, Salt
Just add: Milk, Butter, Egg and Vanilla optional
PANCAKE MIX (Stellar Eats Gluten-Free, Grain-Free, Dairy-Free, Plant-Based, Paleo-Friendly)

With pancakes so fluffy, thick, and melt-in-your-mouth delicious, they'll bring back all your best childhood morning memories! With a subtle sweetness and buttery flavour, you'll barely need anything on top of them! Although you will love them paired with the "Breakfast In Bed" Maple Syrup.
Quantity: Makes 8-10 pancakes
Ingredients: Almond Flour, Tapioca Starch, Coconut Sugar, Coconut Flour, Baking Soda, Cream of Tartar, Sea Salt
Just add: Eggs, Oil
MARIGOLD MAPLE SYRUP
This Ontario Maple Syrup is recognized as some of the best Maple Syrup in the world. Your taste buds will thank you because your pancakes have never tasted better. 100% pure Maple Syrup.
ABOUT OUR COFFEE SELECTIONS:

Beaches Blonde | Lighter Roast
100% Organic, Premium Arabica Coffee with a unique selection of beans of   high shade grown South and Central American coffees with heavier pulls from Colombia, Peru and Guatemala. They are blended to bring out the desired flavour notes and roasted to different levels in small batches to meet the incredible roast profiles that meet the standards of our Master Roaster.
Beaches Blonde appeals to the urban-dweller and nature lover, with a balanced, clean, refined and complex blend that was created for a walk on the beach in the morning and a mid-afternoon patio conversation with friends.

This lively blend is roasted for people who want the subtle and smooth flavours of chocolate and spices without any sharpness or acidity.
Humber Reflections | Medium Roast
100% Organic, Premium Arabica Coffee comprising a mostly Colombian bean with a small amount of Peru for balance. It helps provide a really smooth finish. 
Humber Reflections is an iconic coffee, just like the area its' named after. It's a coffee that can lead you down a meandering path of thought or let you meditate and focus to find a sense of calm and serenity.
This blend is a rich brew with maximum intensity and fullness while still revealing a clean, round, and mildly sweet flavour that balances a dash of acidy brightness. Lovers of full bodied coffee will want to cross over and explore Humber Reflections.
Signature Blend | Medium Dark Roast 
100% Organic, Premium Arabica Coffee using a blend of beans of   high shade grown South and Central American coffees primarily from Colombia, Peru and Guatemala. Our Master Roaster has created our signature blend to satisfy every coffee lover.
Sophisticated, energizing, silky and earthy, this is a blend that exemplifies the eclectic and diverse nature of Toronto.

From the highlands of Colombia, Nicaragua, Honduras and Peru comes a blend tailored for richness and deep flavour with a complexity that only a master roaster could capture. By selecting prime Central and South American beans we've captured an exceptional coffee experience.

Annex Artisanal | Espresso Roast
100% Organic, Premium Arabica Coffee applies an espresso roast and varies a blend of beans of   high shade grown South and Central American coffees primarily from Colombia, Peru and Guatemala. If you love espresso roast, you will love the Annex Artisanal.
Annex Artisanal is a thoughtful and robust espresso roast, equally comfortable as an espresso, but it will also surprise your taste buds as an amazing drip coffee as well.

This roast is complex, robust and full of flavours, just like the Annex. It also maintains the lowest level of acidity that leaves a beautiful sweetness to the aftertaste. You can sit back and enjoy a shot or a cup at your leisure, perhaps while getting caught up reading a book or enjoying the sights of your neighbourhood. 
Swiss-Water Decaf | Medium Dark Roast uses our blend of beans of   high shade grown South and Central American coffees primarily from Colombia, Peru and Guatemala and puts it through a Swiss-Water decaffeination process to create the best decaf you'll ever taste. 
Many people are either trying to reduce their caffeine or they simply can't consume caffeine for a variety of reasons. But they still want a great cup of coffee. While some people would have you believe that you can't find a good cup of decaf coffee, we can tell you that those people are simply wrong. 
We value community and that's why we support SKETCH, a community arts initiative nurturing the talents of marginalized youth through the arts.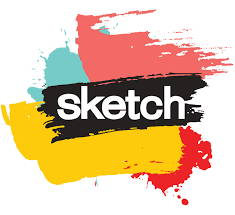 We also donate a percentage of each sale directly to SKETCH as well as working with their community to find other opportunities to co-create new products and showcase the great work they are doing in the community. By purchasing a gift box, you are helping SKETCH to continue building more opportunities for youth in our community.