Beaches Blonde Roast (3/4 lb)
Regular price
$14.99
/
---
Beaches Blonde Roast
340g (3/4 lb)
100% Organic, Premium Arabica Coffee

Beaches Blonde appeals to the urban-dweller and nature lover, with a balanced, clean, refined and complex blend that was created for a walk on the beach in the morning and a mid-afternoon patio conversation with friends.

This lively blend is roasted for people who want the subtle and smooth flavours of chocolate and spices without any sharpness or acidity.
We value community and that's why we support SKETCH, a community arts initiative nurturing the talents of marginalized youth through the arts.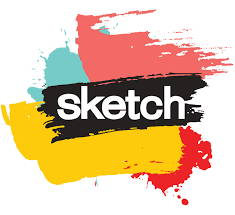 We are donating 10% of net profits directly to SKETCH as well as working with their community to find other opportunities to co-create new products and showcase the great work they are doing in the community. By purchasing any product, you are helping SKETCH to continue building more opportunities for youth in our community.
The Artist: Pogi the artist
3% of the retail sales for Beaches Blonde is going to Pogi the artist, a SKETCH artist, as a licensing fee to support this incredible artist.
"I am a multidisciplinary artist & moved to Toronto to further my education and artistic journey. I graduated from OCAD University in 2019, and was a part of the winter SKETCH Working Studio residency for Black emerging artists, hosted at Toronto's Artscape Youngplace (this year).
I am an abstract and conceptual artist, with a style influenced by graffiti and realism. My work consists of images of coffee, vices, brick walls, and tunnels abstractly morphed together with nature and concrete structures.

Neighbourhood Choice: After deciding not to return back to Bermuda, Toronto's buildings and small neighborhoods began to stand out to me. Which then led me to record the streets that I currently frequent and live. I derive so much inspiration from this skyline, that I am finally starting to feel at home."