2 Bag Mix & Match Coffee Subscription
Regular price
$28.00
---
If you ran out of coffee, it would break our hearts
So, let us help you to stay caffeinated. We have created special subscriptions for all of our coffee blends, so you never run out. We will deliver to your door once a month or twice a month. For those who take their time savouring our coffee, we can also deliver to your door every other month. 
ABOUT OUR COFFEE SELECTIONS:

Beaches Blonde | Lighter Roast
100% Organic, Premium Arabica Coffee
Beaches Blonde appeals to the urban-dweller and nature lover, with a balanced, clean, refined and complex blend that was created for a walk on the beach in the morning and a mid-afternoon patio conversation with friends.

This lively blend is roasted for people who want the subtle and smooth flavours of chocolate and spices without any sharpness or acidity.
Humber Reflections | Medium Roast
100% Organic, Premium Arabica Coffee
Humber Reflections is an iconic coffee, just like the area its' named after. It's a coffee that can lead you down a meandering path of thought or let you meditate and focus to find a sense of calm and serenity.
This blend is a rich brew with maximum intensity and fullness while still revealing a clean, round, and mildly sweet flavour that balances a dash of acidy brightness. Lovers of full bodied coffee will want to cross over and explore Humber Reflections.
Signature Blend | Medium Dark Roast
Sophisticated, energizing, silky and earthy, this is a blend that exemplifies the eclectic and diverse nature of Toronto.

From the highlands of Colombia, Nicaragua, Honduras and Peru comes a blend tailored for richness and deep flavour with a complexity that only a master roaster could capture. By selecting prime Central and South American beans we've captured an exceptional coffee experience.

Annex Artisanal | Espresso Roast
100% Organic, Premium Arabica Coffee
Annex Artisanal is a thoughtful and robust espresso roast, equally comfortable as an espresso, but it will also surprise your taste buds as an amazing drip coffee as well.

This roast is complex, robust and full of flavours, just like the Annex. It also maintains the lowest level of acidity that leaves a beautiful sweetness to the aftertaste. You can sit back and enjoy a shot or a cup at your leisure, perhaps while getting caught up reading a book or enjoying the sights of your neighbourhood. 
Swiss-Water Decaf | Medium Dark Roast
Many people are either trying to reduce their caffeine or they simply can't consume caffeine for a variety of reasons. But they still want a great cup of coffee. While some people would have you believe that you can't find a good cup of decaf coffee, we can tell you that those people are simply wrong. 
Includes a special holiday box plus delivery within Toronto and applicable taxes.
Delivery outside of Toronto will be subject to Canada Post, including delivery timing. 
We value community and that's why we support SKETCH, a community arts initiative nurturing the talents of marginalized youth through the arts.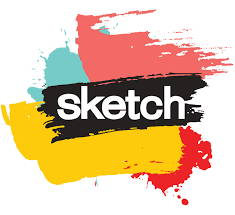 We also donate a percentage of each sale directly to SKETCH as well as working with their community to find other opportunities to co-create new products and showcase the great work they are doing in the community. By purchasing a gift box, you are helping SKETCH to continue building more opportunities for youth in our community.