A great attitude is like a perfect cup of coffee – don't start your day without it.

We are friends who also happen to be neighbours that love coffee. We believe that the perfect cup of coffee should be enjoyed with neighbours and we believe that sharing coffee with neighbours you don't know is the best way to make friends.
Neighbourhood Coffee is a celebration of Toronto. The people and the businesses that make our city a great city to live, work and have fun. Our company is inspired by Toronto and that's why we use local artists to explore the city from various perspectives. As you explore our coffee, enjoying the different flavours and artwork, we want you to share the journey with us as we grow our little business.
We are also committed to sharing and working with the many small, local companies that operate in your neighbourhood or in other neighbourhoods throughout the city. By "pairing" up with other small, local companies, we are helping one another to be successful and introducing you to entrepreneurs who have built incredible businesses throughout the city. Of course, there is always coffee.
We are coffee lovers who wanted to turn our passion into a hobby that could become a great business one day. Today, we're happy roasting small batches of high quality and 100% arabica coffee for our neighbours to enjoy. So, thank you for visiting us and we hope that you not only enjoy what we make, but that you spread the word. We're hoping to grow our business one satisfying cup at a time.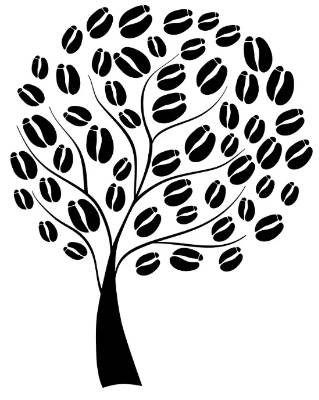 Roasted in small batches using a unique blend of beans, our roasts capture the diversity of Toronto while maintaining sophisticated and robust full flavours that only dedicated artisanal roasters, like ours, can create. Each blend exemplifies the eclectic and diverse nature of Toronto.
Neighbours help Neighbours
We value community and that's why we support SKETCH, a community arts initiative nurturing the talents of marginalized youth through the arts. We are working directly with SKETCH on several initiatives.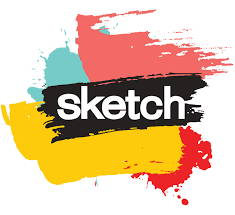 Two of our labels were designed by SKETCH artists, who receive 3% of the Gross Income on those labels from sales each month, providing a sustainable income and helping to showcase their incredible talent.
We are also donating 10% of net profits directly to SKETCH and working with their community to find other opportunities to co-create new products and showcase the great work they are doing in the community.
You can help as well. Go to https://www.sketch.ca/ and learn how you can help.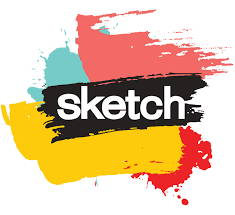 "I am a multidisciplinary artist & moved to Toronto to further my education and artistic journey. I graduated from OCAD University in 2019, and was a part of the winter SKETCH Working Studio residency for Black emerging artists, hosted at Toronto's Artscape Youngplace (this year).

I am an abstract and conceptual artist, with a style influenced by graffiti and realism. My work consists of images of coffee, vices, brick walls, and tunnels abstractly morphed together with nature and concrete structures.

Neighbourhood Choice: After deciding not to return back to Bermuda, Toronto's buildings and small neighborhoods began to stand out to me. Which then led me to record the streets that I currently frequent and live. I derive so much inspiration from this skyline, that I am finally starting to feel at home."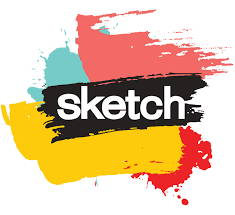 "Cilla is a black queer entrepreneur of Caribbean descent based in Toronto who started doing makeup in 2014. Being unable to express herself growing up, Cilla began to use her hands to create stories and movement through art. She fell in love with editorial and fashion-based looks and how free and open it was. She began body painting and realized it would be a seamless transition incorporating patterns, shapes and odd brush strokes to the human body.

Neighbourhood Choice: I chose to illustrate the city of Toronto from the Humber Bay neighbourhood. I mixed three art disciplines together, visual arts (body painting), and photography. I decided to abstractly paint a body observing the city of Toronto and the river that leads through Humber Bay, connected to Lake Ontario because I wanted to highlight how all the cities connect one way or another. For example, Newmarket, Aurora, Richmond Hill, Markham, Vaughan, Mississauga, Brampton, Guelph, Toronto and many others all connect by the waters surrounding us whether it be by streams, rivers, or lakes keeping us together. Overlooking the waters you can see the CN Tower, the AGO, the Rogers Centre, OCADU, City Hall, the ROM, and other neighbourhood houses that makeup Toronto.

The reason I chose to incorporate body art into the photo was because the city is made up of so many different people of different cultures, genders, ethnicities and body types. Everyone plays a part in bringing life into the city from artists to musicians and entertainers, doctors, students, all essential workers, activists and many more. Looking at the city from the outside in it is very reminiscent of a free-flowing work of art that depicts movement, energy, learning and unlearning, bright colours, dark rich colours, cracks, bends, and straight and uneven lines that we all carry a part of."
PHOTOS FROM OUR HAPPY CUSTOMERS (we love hearing from you)